Rochester MN's Chiropractic and Sports Recovery Center
Discover An Integrative and Holistic Approach to Meet Your Needs
At Skare Spine & Performance, we blend modern chiropractic techniques, functional rehabilitation, acupuncture and dry needling, and soft-tissue techniques, all to enhance patient-centered care.
We offer same-day appointments and treatment with personalized care to get you the results you desire.
Located in Rochester, we have the tools and expertise to help you move and feel better.
Schedule Appointment Online
Call for Appointment
Discover The Skare Spine & Performance Difference
Each condition and injury is unique, just like you. Our approach is personalized because we know one size does not fit all. With multiple tools in our toolbox, we customize care to meet your goals.
Our Approach
Combining the world's best techniques to meet your goals.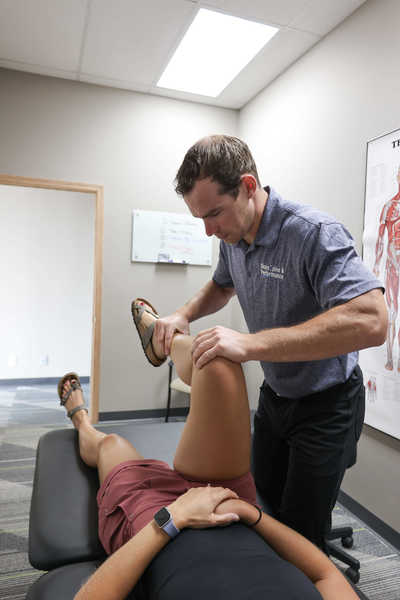 Detailed Assessment
We use a multi-faceted approach that includes a thorough assessment to identify the underlying causes of dysfunction related to your condition. This assessment includes some or all of the following: A detailed history, Neurological Assessment, Biomechanical Assessment, Orthopedic Assessment, Joint Palpation, Assessment of soft-tissue tone, tension, and trigger points, McKenzie Assessment.
Integrative approach
By combining various techniques of chiropractic and rehabilitation methods, we tailor our treatment plans to meet your unique needs and help you achieve optimal health and function.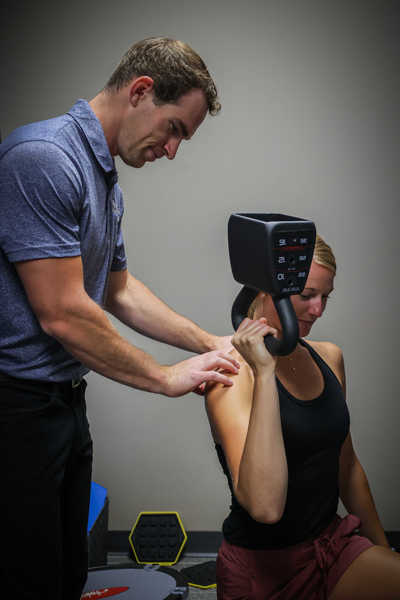 Return to Performance
We believe true healing requires a personalized approach that goes beyond just treating the symptoms of pain. By identifying and treating the root cause of dysfunction, we help you get back to doing what you love and performing at your best.
Services We Offer
We use a unique combination of therapy in our standard treatment to get you feeling great and back to what you love. Each patient will receive a blend of some or all of the following:
Common Conditions We Treat
Click on any to learn more.
Patient Testimonials:
"Wowowow Nate is 10/10. I've never had a service that is so informative. He really takes the time to hear what you're needing and then explains why and how he's doing what he's doing. Also very helpful on things to do on your own to maintain progress! And such a variety of treatment options! Big fan! Can't recommend enough!"
Missy T. Rochester, MN
A Customized Chiropractic Approach for Performance, Pain Relief, and Recovery in Rochester.
Don't let nagging pain and injuries hold you back from performing at your best.
Whether your an athlete, active individual, in pregnancy or postpartum, desk worker, manual laborer, or anyone inbetween, we have the tools to help you.
Learn More About Our Services
Schedule Appointment
Meet Dr. Nate Skare
Whether you're looking to overcome pain or take your performance to the next level, Dr. Nate Skare is a licensed chiropractor and rehabilitation specialist with the expertise and training needed to help you achieve your goals.
With over 500 hours of intensive training in modalities such as Motion Palpation, Dynamic Neuromuscular Stabilization, Dry Needling, Neurodynamics, and multiple soft-tissue techniques, we have the knowledge and passion to help everyone who comes through our doors in Rochester, MN.
Learn More About Dr. Nate Skare
Why Is Skare Spine & Performance Different?
Whether it's for work, sport, or life, we will create a plan that makes sense for you.
We are the only chiropractic office in Rochester, MN to offer the unique combination of Chiropractic Adjustments, Dynamic Neuromuscular Stabilization, McKenzie Method, Soft-Tissue Release, and Dry Needling.
Because of this, you will experience a custom and thorough treatment. No two patients are the same, and your treatment should reflect that.
Healing should come from patient engagement rather than a one-size-fits-all treatment plan. We explain everything to you- and want you at the forefront of your own recovery.
Schedule Today
Learn More About Us
Testimonials
"Dr. Skare is very knowledgeable and confident in what he does. He is able to explain why he does everything and how it will help. I always feel relieved after seeing him and I would 100% recommend him to anyone looking for treatment."
-Jerricho B. Dover, MN